Maryland Heights, Missouri 63043
(Midwest St. Louis County)

Karate is taught as weaponless self-defense, and emphasized as a martial art rather than a competitive sport. Achieve confidence and practical expertise, without intimidation or hostility. Safety is paramount! Learning from and helping each other, and using skills effectively and with good judgment is the true art of karate.
Sharon Basinger
, Sensei
Certified Instructor
6th Degree Black Belt
No Contracts, No Equipment to Buy
Karate & Self-defense Lessons
Adult & Youth, Ages 4+
Family & Golden Discounts
_____________________________

thru Dec, 2016


"Like" us & stay updated!
EVENTS
-
Summary
EVENTS
-
Details
_____________________________
EVENTS
-
Summary

(To top)
EVENTS

-
Details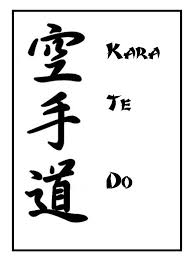 Halloween Costumes
No Karate Classes
Location Changes
St. Louis Seminar with Grand Master Iha
____________________________
Tue & Thu,

Oct 25 & 27.

A
ll karate students, IF they wish, may wear costumes to class.

Guidelines:
NO WEAPONS (not even fake) allowed in the building or on school grounds. Wear shorts, pants or tights under robes or dresses, but no tights with feet. Costumes must be appropriate. Students encouraged to bring and show but during class must remove these: Masks, shoes, hats, capes & other props that might interfere with training in class.
Have a Safe and Happy Halloween!
Tue,

Nov 8

- Election Day.
Tue,

Nov 22

- Holiday break.
Thu,

Nov 24

- Happy and Safe Thanksgiving!
Thu,

Dec 8

- Winter break begins...karate resumes early

January, 2017

.
Also on Calendar.



Tue,

Nov 29

- Rose Acres School...also, only for 5 pm age 7-13 Apprentice: Rank Test.
Thu,

Dec 1

- Parkwood School gym...also, only for age 4-6: Last class & all games.
Otherwise, all karate at primary location:

Pattonville Hts Middle School

back gym.


Also on Calendar.


Fri evening & Sat afternoon,

Dec 2 & 3

, karate training seminar.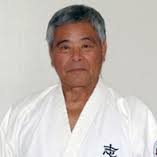 Also on Calendar.


Instructor:


World-renowned

Grand Master

Seikichi Iha, who holds the highest title of Hanshi (master) and

highest

rank of 10th Dan (black belt degree). Teacher to

Basinger Sensei

, Iha Sensei is president of the Beikoku Shido-kan Karate-do Association and

Okinawa Shorin-ryu Karate-do Association

United States Branch Chief. H

is Lansing, Michigan, dojo is headquarters for over 30 schools in

the

U.S.,

Canada

and many other countries around the globe.


Plan now to attend and reserve your place (see below)! Don't miss this rare opportunity to learn from this dynamic "teacher of teachers," a true master of our defense-oriented martial art.




Eligible participants:




Active & inactive students of Karate STL and its branch dojos.

Adults:

ALL adult students, all ranks.

Kids:

Solid yellow belt & above, minimum age 7.

Non-participants:


ALL other students are encouraged to come and observe these classes, as well as families and friends. Spectators welcome!
Spectators may bring their own seating - limited, if any, available in gym.



NOTE:

To be included in the 1:00 pm Saturday group photo with Iha Sensei, be sure to wear your

gi!!

...and bring your cameras.





Where, When, Cost of Seminar:




Parkwood School

gym

3199 Parkwood Lane

(at Old St. Charles Rd)

Maryland Hts, MO 63043

Fri, Dec 2:




5:30-6:30 pm:

Kids age 7+, solid yellow belt & above.

6:30-7:30 pm:

Adults all ranks, & kids blue belt & above.

Sat, Dec 3:




12:00-1:00 pm:

Kids age 7+, yellow belt & above.

1:00-1:10 pm:

Group Photos (students in gi - ALL ages & ranks).

1:10 - 2:30 pm:

Adult class students only, all ranks.

Cost:




Donations appreciated from participants and spectators, to help with the considerable expense involved.


Reserve:




Give number of participants

AND

observers,

AND

dates attending...

Email:

seminar@karateSTL.com

Phone:

314.291.1234







(To top)